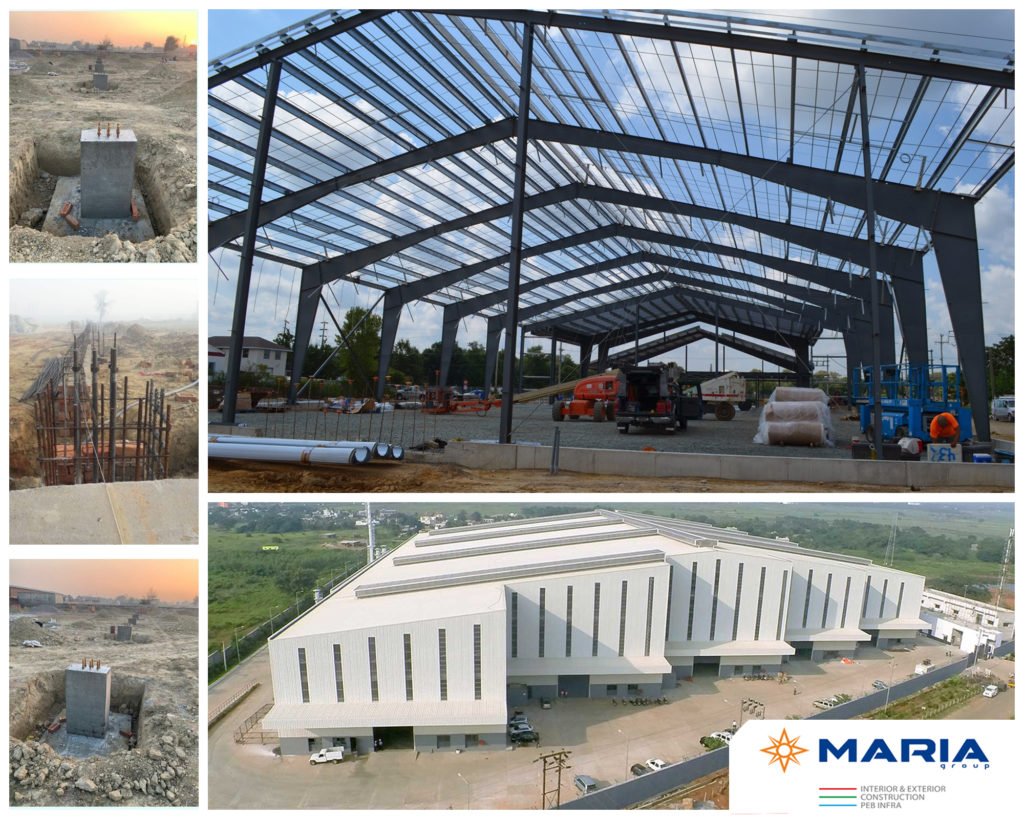 Pre-Engineered Buildings are the building components which are manufactured at a factory and assembled on site. PEB structural components are fabricated at the factory to exact size, transported to site and assembled at site, usually with bolted connections.
In structural engineering, a pre-engineered building is designed by a manufacturer to be fabricated using a predetermined inventory of raw materials and manufacturing methods that can efficiently satisfy a wide range of structural and aesthetic design requirements. A cost-efficient alternative to conventional building design in commercial applications is the pre-engineered metal building system. Metal buildings consist of a structural steel framing system, supporting a metal roofing system and the wall panels of varying materials.
Maria Group offers one of the most wide-ranging Pre-engineered steel buildings- PEB products, with applications in major market segments including heavy industry, infrastructure, high-rise buildings, warehouses, factories, oil and gas and leisure structures.
Maria Group offers design, manufacture and supply of Structural steel building systems for the past 10 years
The advantage of pre-engineered steel building reduction in construction time, lower cost, flexibility of expansion, larger spans, low maintenance, energy-efficient roofing and wall systems and architectural versatility.
Our Major Application For PEB
We are a professional firm involved in the business operations to offer wide services that includes PEB Building, Pre-Engineered Building, Turnkey project solution, PEB with civil work, Mezzanine buildings and more.